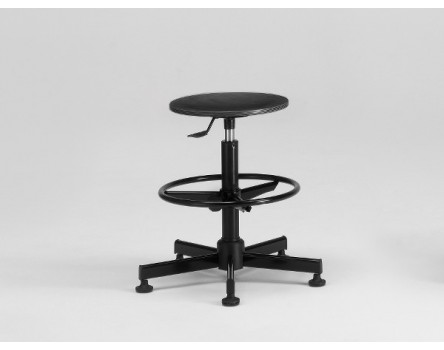 View larger
Designer Stool with Flan Black and Adjustable Footrest
Short description
Designer Stool with Flan Black and Adjustable Footrest
Drafting Stool by Emme Italia with Black painted Beech Flan Seat, Base in painted steel and adjustable footrest.
Elevation with Gas Piston.
Measurements: Seat - 35 cm, height - 54 to 80 cm.
Delivery in 15 days.
Do you need some hel by our customer care? Click here.
Full description
Designer Stool with Flan Black and Adjustable Footrest - MF-M350BK
Emme Italia Drafting Stool has a Black painted Steel Base with adjustable footrest ring.
The height of the stool is adjustable with Gas Piston, and has an elevation from 54 up to 80 cm.